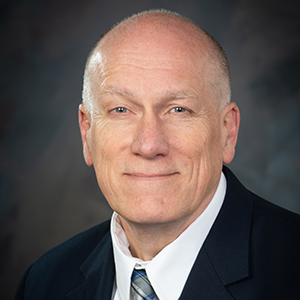 North Dakota Housing Finance Agency (NDHFA) has a great finance, accounting and bond team. Because of their expertise, we are one of a handful of state Housing Finance Agencies (HFA) that has consistently enabled lenders to offer first-time homebuyers below-market mortgage rates. This has been achieved through the management of our existing mortgage portfolio and the use of bond financing techniques that minimize the cost of capital. We operate as one of the most efficient single-family programs among all state HFAs with net revenues consistently at a high percentage of total program revenues.
The financial success of NDHFA is carried on the shoulders of a specialized team of Chief Financial Officer Pat Nagel, and Bond Accountants Randy Nelson and Linda Backman. Their institutional knowledge paired with ingenious market analysis foresight has bode well for our past, current and future customers, housing partners and investors.
In 2021, NDHFA staff outlined goals and objectives as part of our 2020-2025 Strategic Plan to ensure the agency is always striving to serve state residents to the best of our abilities. And while we may not like to think about anyone leaving the agency, we knew that succession planning needed to be a priority, especially within our finance team. The search for new employees has not been easy, as the accounting and bond transactions we manage are not easily duplicated in the private sector. Fortunately, we have expanded the team, and I would like to welcome Kayla Axtman as our deputy chief financial officer. Kayla was hired four months ago, before being promoted to the deputy position. She is learning the ropes from Pat, Randy and Linda, which requires persistence every day, as this dynamic trio has continued to build the financial foundation of NDHFA.
Agency revenues this year have been impacted by enduring low-interest rates and a wave of borrowers refinancing their mortgages, in turn, leaving the agency. NDHFA has experienced this trend before and we know we will rebound. As of September 2021, year-to-date purchase activity totals for FirstHome is up 8.8 percent, North Dakota Roots is up 21.7 percent, and the agency's total loan servicing portfolio increased 10.5 percent. The need to issue new bonds has not slowed down either, as the North Dakota Industrial Commission during its October meeting approved another home mortgage financing bond issuance of up to $160 million.
Bond activity has also increased within the agency's multifamily sector. In 2021, three projects applied for tax-exempt bonds and 4% Low Income Housing Tax Credits. The Grand Forks Portfolio is an acquisition/rehabilitation of three Section 8 properties in that community; the Laskowitz Riverfront project includes the demolition and new construction of the Laskowitz High Rise in Fargo; and Prairie Ridge is a new construction, senior housing project in Fargo. Multifamily bonds are becoming more desirable development tools due to changes to federal financing products creating favorable terms and the availability of gap financing through the state-funded Housing Incentive Fund.
I would like to thank Pat, Randy and Linda for their expertise and dedication to the agency's mission of providing housing opportunities for North Dakotans. Thousands of individuals and families have benefited from your work.