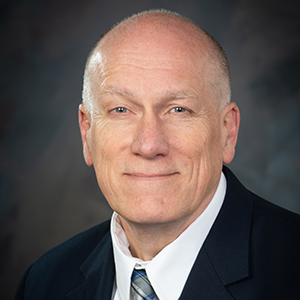 Developing, preserving, and stabilizing affordable housing cannot be accomplished by one entity alone. North Dakota Housing Finance Agency (NDHFA) is proud of the everyday work our partners do and how they go above and beyond at times when people are most in need.
For almost four decades, NDHFA has formed relationships with the federal government, other state agencies, local communities, the public and private sector, and for-profit and non-profit organizations in pursuit of our affordable housing mission.
A celebration of partnership that NDHFA recently participated in highlighted Wells Fargo and Beyond Shelter, Inc.'s (BSI) collaboration. Over the last 22 years, they have worked on 12 developments together, creating 346 affordable homes. Most of the project were supported by programs administered by NDHFA. Wells Fargo's total equity investment is more than $35.5 million.
During the gathering held at BSI's Homefield 3, a senior multifamily property in Fargo, a resident talked about the transition from being a country girl to now living in the city. She said, "Our state and community, they give us this opportunity to live in a convenient area where I have medical, groceries, hospitals, I have whatever I need, and I don't have to go far….and the homes are clean, comfortable and convenient. It's more than I ever expected."
Other partnerships bring new business models into our state. In 2018, Patterson Place Apartments were acquired by the Schuett Companies, Inc. of Golden Valley, MN. Their recently completed rehabilitation of the apartments, located in the historic McKenzie Building in downtown Bismarck, preserved 117 affordable rental homes. During construction, the residents didn't move out of the building; instead, the units were remodeled during the day with the residents returning each night. One resident, who has lived at Patterson Place for 10 years stated that he likes how the building is more modernized and appreciates the new windows that don't leak water inside when it rains.
During a time of crisis, having good partners is critical.  US Dept. of Housing and Urban Development, ND Dept. of Human Services, NDHFA, property managers, housing counselors, renters, utility companies and communities are working through the ND Rent Help program to keep renters housing stable. To date, more than 2,400 households have been assisted with 1,139 housing providers receiving more than $8 million in rental assistance.
Currently, NDHFA is seeking input from our partners on the 2021 Annual Action Plan and HOME Distribution Statement and the Annual HUD Report (CAPER). The agency is also accepting applications for development assistance through state and federal programs we administer. Receiving good insight strengthens funding plans and ensures a more robust vision for future financial allocations. And, having competitive application rounds ensures NDHFA supports housing opportunities that are not only convenient, but also safe and affordable.