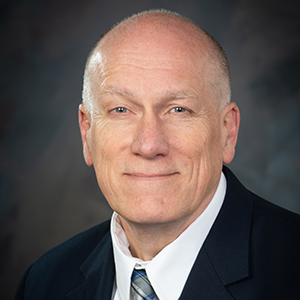 Since the start of the pandemic, two in five adults in North Dakota, or 39 percent, reported a loss of employment income, either for themselves or a household member. The loss of income stems from various reasons such as quarantining, contracting COVID-19, caring for ill family members, school and childcare closures, business closures, furlough and layoffs.
Housing insecurity shook households that experienced income loss. According to the U.S. Census Bureau Pulse Survey Data, Phases 2 and 3 respondents, 25 percent of renters stated they are behind on their rent payments and 13 percent of homeowners are not caught up on mortgage payments. Respondents reported that 13 percent of both renters and homeowners had no confidence in their ability to pay for rent or mortgages and 19 percent were only slightly confident.
While the Pulse Survey data is limited in scope, it is one of the only ongoing mechanisms to gauge the personal, heightened risk of losing homes to foreclosure or evictions over the coming months. A federal safety net was cast for renters. It is still tangled up for homeowners, and won't be available until this fall.
The Department of Human Services (DHS) is administering the federally funded ND Rent Help, which can pay up to 12 months of past due, current and future rent and prevent evictions for qualifying renters impacted by COVID-19. Rent payments are made directly to qualifying renters' housing providers. In August, assistance will also be provided to cover utility expenses.  A network of 46 contracted application counselors across the state will do local outreach, raising awareness about the ND Rent Help program and helping connect low- and moderate-income renters more quickly to rent assistance and other financial help. As of this month, DHS said the program has already aided 1,684 qualifying renters from 38 counties between Jan. 1 and July 19, 2021, providing $4.4 million in payments to participating housing providers. Applications are processed through an online ND Rent Help portal.
The homeowner foreclosure moratorium is in effect until Dec. 31, 2021. Later this year, DHS will be administering the federally funded Homeowner Assistance Fund. Plan details are being developed and await U.S. Dept. of Treasury approval.
NDHFA will communicate with all of our housing stakeholders as soon as more information is available. We do know that assistance will be available for past, current and future mortgage payments for qualifying homeowners impacted by COVID-19.
It is important for all of us, in the single-family and multifamily housing sector to share this information. Housing stability is critical to the livelihoods of our economy and the vitality of our urban and rural communities. Administering millions of dollars in new federal programs is no easy task, and DHS is working diligently to cast these safety nets as quickly, efficiently, and as transparent as possible.