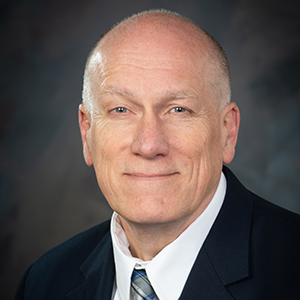 Despite a national pandemic, North Dakota's mild winter and resilient economy continued to propel a booming housing market. Historically low mortgage rates, a result of the Federal Reserve's response to the crisis was encouraging for homebuyers to either enter the housing market or to upsize into a new home. The shortage of new and existing homes, rising appreciation and competitive bidding has raised concerns about the potential for first generation homebuyers and non-white collar workers to be able to secure affordable housing.
However, what if housing prices aren't as expensive as they appear? Ben Carlson authored an article shaking up the perspective of housing costs, inflation, and interest rates. Nationwide, in 2021 housing prices paid are up more than 240 percent since 1989 and mortgage rates were more than 10 percent. While monthly payments are higher today than in 1989, after accounting for interest rates, its only 50 percent more rather than the 240 percent increase in prices. After adjusting for inflation and interest rates, monthly mortgage payments are now 30 percent lower than in 1989.
Today, houses are more spacious, have more amenities, and North Dakota's communities have wonderful amenities across all age spectrums. While the North Dakota Housing Finance Agency (NDHFA) cannot magically create enough housing to meet demand, we are doing everything we can to help more people get into homes. For instance, NDHFA's First-time Homebuyers program interest rates are currently lower than the market average.
Homebuyers in Grand Forks and Minot can access the Community Land Trust (CLT) program which is a low-cost line of credit to acquire, rehabilitate, demolish and build new single-family housing on in-fill lots and in higher density neighborhoods. NDHFA also purchases the CLT mortgage loans from our participating lenders and currently has 12 mortgages between the two communities.
Finally, NDHFA supports communities implementing incentives to fit homebuyers' needs, like the McKenzie County Job Development Authorities programs helping to defray infrastructure costs for qualifying housing projects in McKenzie County. You can read more about the success of their programs here.
Before signing off, I want to give an update on the 2021 Legislative Session. The session kicked-off with a flurry of bills for NDHFA, and now we are down to one, Senate Bill 2014, the Industrial Commission budget which includes NDHFA's budget. Noteworthy items include additional full-time employees for the HOME program transfer from the Department of Commerce, and the transfer of the mortgage lending program and additional loan servicing from the Bank of North Dakota. Originally there were three bills allocating funding for the Housing Incentive Fund (HIF), but instead of separate bills, the legislators added $15 million to SB 2014 for HIF. The May newsletter will state how the agency faired from this session.