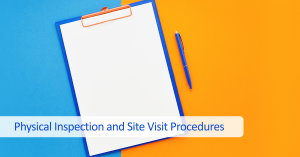 North Dakota Housing Finance Agency (NDHFA) will resume physical inspections and site visits in the coming weeks. The agency's staff will begin by scheduling physical inspections and site visits in counties less impacted by COVID-19 based on the North Dakota Department of Health's Coronavirus case data.
COVID-19 PRECAUTIONS FOR INSPECTIONS
NDHFA staff will follow the procedures below when performing physical inspections or site visits. The intent of these procedures is to ensure the health and safety of residents, management agents and NDHFA staff.
A Pre-visit Questionnaire, a copy is attached to this memorandum, will be sent to the property's management agent prior to the arrival of NDHFA staff. It should be completed and returned to the agency before the physical inspection or site visit.
Health screening questions, a copy is attached to this memorandum, will be asked of management agents and residents, if applicable, of units that are chosen for inspections or reviews.
During the inspection or visit, NDHFA staff will wear a facemask at all times when inside the buildings including resident units, offices and common spaces., Maintaining physical distancing of 6ft minimum should be done as much as possible.
Properties may require other safety precautions. If they do, please notify NDHFA staff of your requirements prior to our arrival.
NDHFA staff will have their own masks, gloves and sanitizer. The other personal protective equipment required for inspections and reviews is the responsibility of the property.
Proper sanitization will take place after each unit inspection. NDHFA staff may wear gloves during the inspection. If so, they will change gloves between units. Alternatively, the staff will utilize hand sanitizer between unit inspections.
If a resident fails any of the health screening questions, a new unit will be selected. The failed unit will be noted as a "COVID-19 Symptom Unit."
Other active COVID-19 units will be noted and will not inspected.
Per NDHFA's COVID-19 policy, the agency's staff are required to follow a Health Screening Protocol when reporting to work to ensure they are healthy and not exposing others to the virus or any other illness. A copy of the agency's policy and the protocol will be provided upon request.