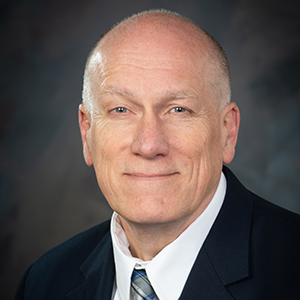 We have passed the halfway point of 2020, and we are thankful that the housing market remains strong in North Dakota. June was Homeownership month, and the North Dakota Housing Finance Agency (NDHFA) continues to exceed annual projections. This year will not be record-breaking; however we are thrilled at the number of first-time homebuyers who, due to favorable interest rates and the availability of affordable homes, are able to settle into communities across the state.
While people are buying, even more homeowners are taking advantage of the current market interest rates and refinancing, activity with payoffs currently exceeds new loans. NDHFA's servicing department also continues to communicate with more than 400 borrowers that contacted the agency about loan forbearance because of COVID-19. Half of these borrowers remain current on their payments.
The Agency was fortunate to fill all of the managerial positions in the Homeownership Division with experienced internal staff after I became the executive director. You can learn more about the new division leadership in the newsletter.
In addition to working with homebuyers, NDHFA has been assisting the Dept. of Human Services to develop the state's Emergency Rent Bridge. The program was created to provide temporary rental assistance to eligible renters experiencing a loss of household income due to COVID-19. The first payment was issued on June 5th and over the course of the month, 188 renters remained housing secure across 15 different North Dakota counties.
The cost and capacity of single and multifamily housing have been highlighted even more so because of the pandemic. We are fortunate to have solid relationships with our housing developers, community leaders and various stakeholder groups in addition to Gov. Burgum's administration. Conversations have already begun about securing new funding for the state's Housing Incentive Fund, which has exhausted the $7.5 million appropriated during the 2019 legislative session.
Funding conversations are difficult, as numerous sectors of the state are facing decreased budgets and increased operating expenses. While we work to create financial housing solutions, we are also working more fervently with our housing partners in other state agencies. Creating sustainable community infrastructure that serves all North Dakotans through every phase of their life enhances the quality of life and builds thriving urban and rural communities.
Maintaining contact with all of our partners is incredibly important. We canceled numerous face-to-face training and networking events and do not have plans to host any in-person events this year. Staff have created online training modules and are continuing to develop more online material that can be accessed at any time. We are also looking at future webinars as a means to stay connected. Continue to read our newsletter and visit our website to keep on top of all NDHFA activities.