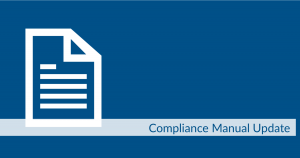 North Dakota Housing Finance Agency (NDHFA) has published updated Low Income Housing Tax Credit (LIHTC) and Housing Trust Fund (HTF) compliance manuals.
Last revised in 2007, NDHFA's new LIHTC manual clarifies regulatory requirements not addressed in the previous version and updates policies and procedures. The HTF manual was revised to mirror the LIHTC manual, clarify existing regulatory requirements and update procedures and policies.
Content was added to both manuals to make it clear that per state and federal regulations, NDHFA will accept documents with electronic signatures. Details regarding how projects must implement the Violence Against Women Act, and updated compliance monitoring procedures were also added.
LIHTC provides an indirect federal subsidy used to finance the construction or rehabilitation of rental housing for lower-income households. The purpose of the HTF is to increase and preserve the supply of housing for extremely low-income households including homeless families.
These federal programs provide safe and affordable housing for the state's most vulnerable households. As the administrator of the programs, NDHFA monitors the properties for compliance with the terms of project agreements.